Webinars are generally presented on the second Tuesday (subject to change) of each month, once at noon and again at 7 PM Eastern (11 AM and 6 PM Central).
Information about upcoming webinars is sent via the Northern Grapes Project Webinar Series email listserve.  If you are not a member, and would like to join, send an email to rfk58@cornell.edu

March 13th 12:00pm EST – Click here to register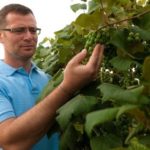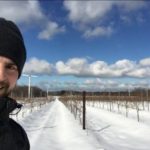 Paolo Sabbatini and Thomas Todaro, "Evaluating Cultural Practices for Recovery from Cold Damage in Grapevines"
In order to ensure grapevine recovery from severe winter injury, pruning and training practices must be adjusted.  Thomas Todaro has researched different combinations of training and pruning in an effort to find the best cultural management strategy to combat cold damage.  Find out what you can do to optimize yield and fruit composition, balance cropload, and regenerate trunks going in to the season after a hard winter.
April 10th 12:00pm EST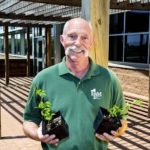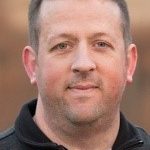 Tim Weigle and Dan Olmstead, "Implementing NEWA Weather and Pest Model Information into a Vineyard IPM Strategy"
The NEWA weather network has brought disease and insect forecasting models to grape producers in New York for the past 20+ years.  NEWA's expansion to Midwestern and New England states now offers producers in these states access to the same forecasting models.  Find out how you can use NEWA to improve your insect and disease management practices.
May 8th 12:00pm EST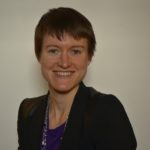 Demi Perry, "SO2 and You: Understanding the 'When', 'Why', and 'How' of SO2 Management in Your Winery"
Sulfur dioxide (SO2) has long been an important player in the winery, but why exactly is it used, and how do you know how much to add and when to add it? Learn about the many roles of SO2 as we follow juice's transformation into wine, and discuss how to measure and manage SO2 levels in your winery with confidence.