The Northern Grapes Project
was funded from 2011-2016 by the USDA NIFA Specialty Crops Research Initiative. The emergence of cold hardy,
Vitis riparia-
based wine grape cultivars in the 1990s created a new and rapidly expanding industry of small vineyard and winery enterprises in more than 12 states in New England, northern New York, and the Upper Midwest, boosting rural economies in those regions.
Read more.
For the latest updates and announcements please "Like" @NorthernGrapesProject on Facebook.
---
Summaries are now available online from baseline (2012) and end-of-project (2016) surveys. Please see these links for NGP economic reports by University of Minnesota Extension:
Economic Contribution of Vineyards and Wineries of the North, 2015
Wineries of the North
Vineyards and Grapes of the North
---
The Northern Grapes Project Webinar Series
The Northern Grapes Webinar Series is back for spring 2018! Click here for more information.

We thank the following organizations and businesses for their support of the 2016-2017 Northern Grapes Webinar Series:
Grower Association Sponsors: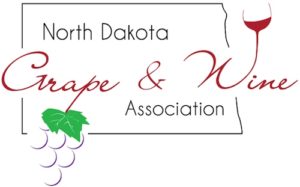 Industry Silver Sponsors: