The Northern Grapes Project was funded in 2011 by the USDA NIFA Specialty Crops Research Initiative.  The emergence of cold hardy, Vitis riparia-based wine grape cultivars in the 1990s created a new and rapidly expanding industry of small vineyard and winery enterprises in more than 12 states in New England, northern New York, and the Upper Midwest, boosting rural economies in those regions.  Read more.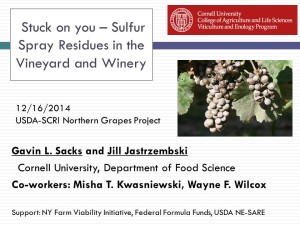 -Stuck on You – Sulfur Spray Residues in the Vineyard and Winery, by Gavin Sacks and Jillian Jastrzembski
-PDF of slides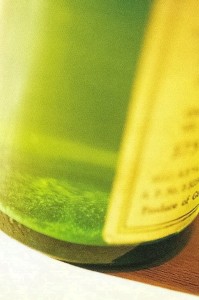 Residual sugar (RS) is an essential part of many wine styles, and in the northern varieties it can be especially useful. Depending on the titratable acidity and other characteristics, even "dry" wines may require a little RS to achieve a balanced mouthfeel. Sugar is food for people and microscopic organisms alike and in wine, unless steps are taken to ensure that the product is microbially stable, problems ranging from off-aromas to self-ejecting corks may appear.   Chris Gerling, extension associate in Cornell University's extension enology lab, gave the
Northern Grapes Project Webinar "Keep a Cork in it: Stabilizing Sweet Wines for Bottling,"
in May of 2012, and discussed principles of filtration and other chemical & microbiological means of inhibiting or killing spoilage organisms, as well as the various costs and benefits.  
Click here
for the full report, which includes links to other resources.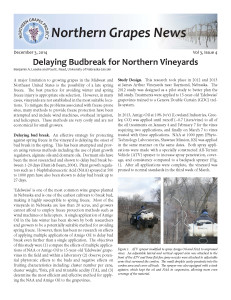 In this issue:
-Delaying Budbreak for Northern Vineyards
-Northern Grapes Project Receives Additional Funds
-Results from the Northern Grapes Project Baseline Survey – A Series: The Role of Winery Tourists in the Cold-Hardy Wine Industry
-NGP Team Profile: Zata Vickers
-NGP Team Profile: Adrian Hegeman
-Eastern Winery Exposition & Northern Grapes Symposium
-2014-2015 Northern Grapes Project Webinar Schedule