The Northern Grapes Project was funded in 2011 by the USDA NIFA Specialty Crops Research Initiative.  The emergence of cold hardy, Vitis riparia-based wine grape cultivars in the 1990s created a new and rapidly expanding industry of small vineyard and winery enterprises in more than 12 states in New England, northern New York, and the Upper Midwest, boosting rural economies in those regions.  Read more.
Register for the April 21 Webinar "Branding Studies for Cold Climate Wines."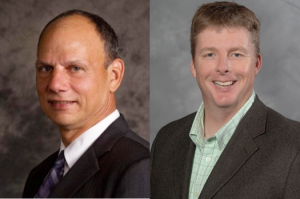 With Bill Gartner and Dan McCole
Tuesday, April 21st, 2015
12:00 Noon Eastern (11:00 am Central)
7:00 pm Eastern (6:00 pm Central)
Wine branding was listed as the #1 concern of winery owners in our baseline survey results. Wine branding extends beyond the individual winery to also include the grapes used and where those grapes are grown. This webinar will discuss brand equity dimensions and strategies for increasing overall brand equity for northern grape wines.   Register here:
https://cornell.qualtrics.com/jfe/form/SV_bHhd3jQ7lxmwtEN
Read the March News You Can Use: Vine Nutrition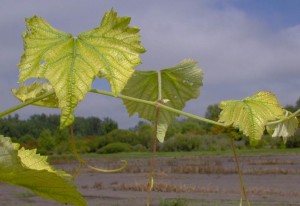 As cold-hardy winegrape cultivars are still fairly new, optimal soil and tissue nutrient concentration ranges have not yet been established, and growers are relying on recommendations developed for Vitis vinifera and V. labrusca cultivars grown in more traditional (i.e., warmer) climates. Therefore, one of the goals of the Northern Grapes Project is to obtain baseline soil properties and tissue nutrient concentrations for the cold-hardy hybrids.
Click here for the full report, which includes links to a webinar vine nutrition, as well as a research report and newsletter article containing preliminary results about the research being conducted as part of the project.
Watch the March 10th Webinar "Building the Perfect Body: Tannin Strategies for Red Hybrid Wines," with Anna Katharine Mansfield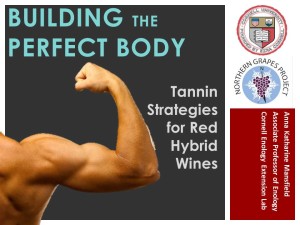 Click here to view the webinar.
Click here to download the slides.
Read the Year 3 Northern Grapes Project Progress Report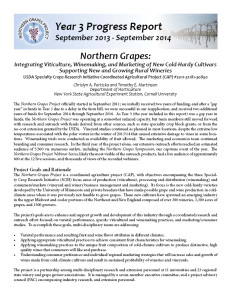 The Northern Grapes Project officially started in September 2011; we initially received two years of funding, and after a "gap year" in funds in Year 3 due to a delay in the farm bill, we were successful in our reapplication, and received two additional years of funds for September 2014 through September 2016. As Year 3 (the year included in this report) was a gap year in funds, the Northern Grapes Project was operating at a somewhat reduced capacity, but team members still moved forward with research and outreach with funds derived from other sources, such as state speciality crop block grants, or from the no-cost extension granted by the USDA. Vineyard studies continued as planned in most locations, despite the extreme low temperatures associated with the polar vortex in the winter of 2013/14 that caused extensive damage to vines in some locations. Winemaking trials were conducted as availability of fruit allowed. The marketing and economics team continued branding and consumer research. In the third year of the project alone, our extensive outreach efforts reached an estimated audience of 5,500 via numerous outlets, including the Northern Grapes Symposium, our capstone event of the year. The Northern Grapes Project Webinar Series, likely the most visible of the outreach products, had a live audience of approximately 600 at the 12 live sessions, and thousands of views of the recorded webinars.
Click here to read the full report.
Read the March issue of Northern Grapes News.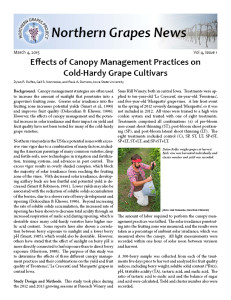 In this issue:
-Effects of Canopy Management Practices on Cold-Hardy Grape Cultivars
-Results from the Northern Grapes Project Baseline Survey – A Series. Industry Maturation and Concerns
-NGP Team Profile: Gail Nonnecke
-NGP Team Profile: Jacek Koziel
-VitiNord 2015
Click here to read the newsletter.